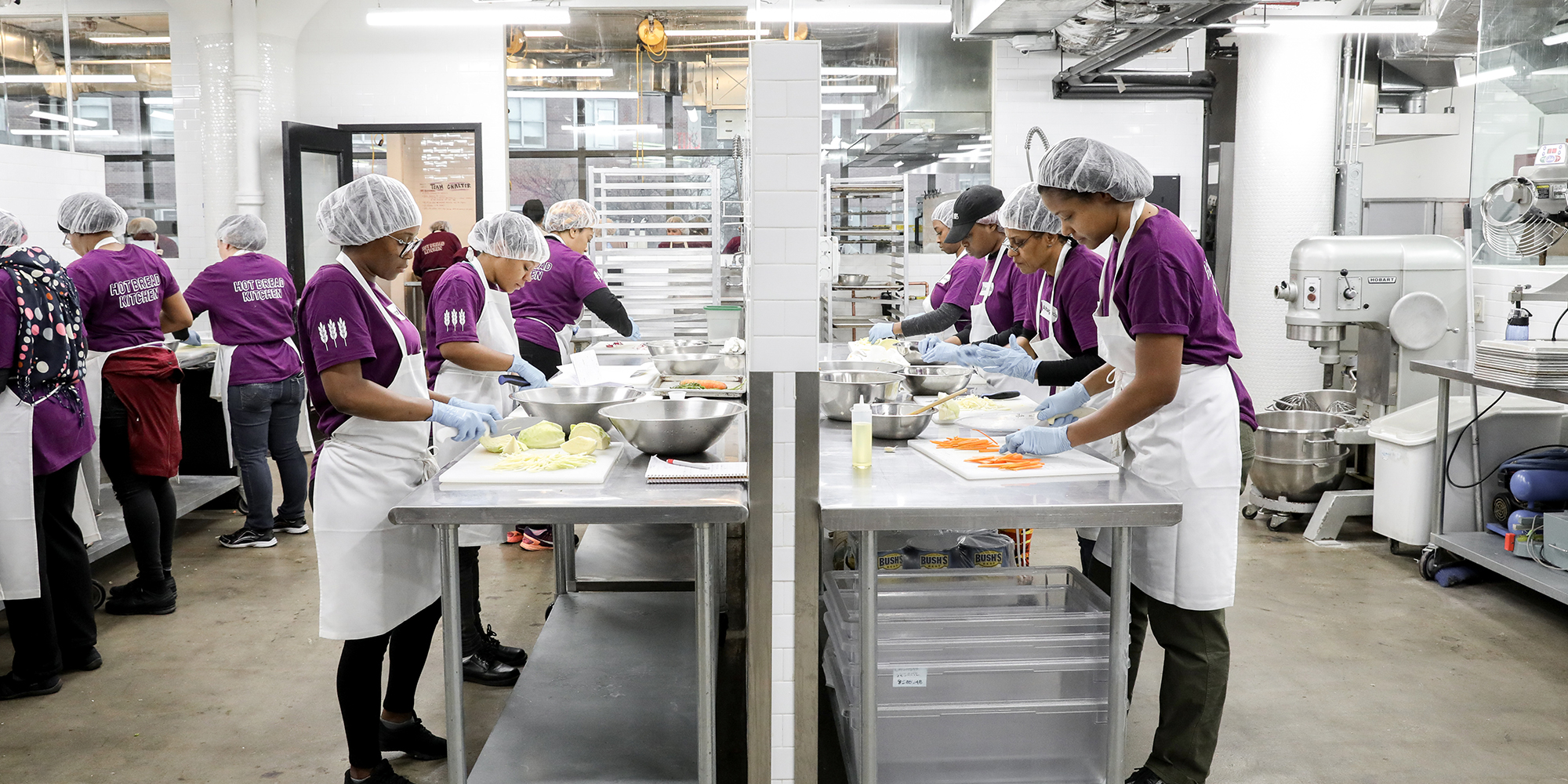 Building a diverse workforce in food while supporting immigrant businesses
OverView
Hot Bread Kitchen is helping make the food industry a more effective and reliable platform for economic mobility for NYCs immigrant community. They believe in a food system that equitably compensates talent and sustains a diverse workforce while celebrating culinary tradition and innovation. 
Solution
We worked with Hot Bread Kitchen to share both the stories of their impact and the metrics of their success, helping them to connect with more funding for their work. The new website highlights their workforce and incubator programs while also showcasing the breads they bake as part of these programs. The website is also an important resource for their immigrant community whom they are committed to support with money and resources during COVID-19. This project was a collaboration with Citizen who worked on content strategy and development.
Process
Brand Design & Strategy
Content Strategy
UX & Visual Design
Front End Development
Back End Development
The team of BMRTN + Citizen was essential in helping us translate a major organizational pivot into updated brand positioning. They crafted an evolved narrative to simplify and strengthen our core marketplace messages, and guided us through a website redesign that has completely transformed the way we present ourselves to our diverse clients, partners and funders. Thanks to this team we preserved the best of our brand and maintained the trust and support of our partners during a time of major organizational change.
Highlights & Impact
Getting products made by Hot Bread Kitchen's women and people of color owned businesses on Whole Foods Market shelves nationally
Helping immigrant entrepreneurs get the financial resources they need in a time of economic uncertainty
Successful fundraising for and providing resources to members of their immigrant community during COVID-19